about us
Miele satellite & antenna is local family operated business founded in 1993 specializing in the antenna and satellite installation, repairs and sales. We are based out of St Catharines Ontario, Canada and operate within the whole Niagara region including St. Catharines,Thorold, Niagara Falls, Niagara-on-the-Lake, Welland, Port Colborne, Fort Erie, Grimsby, Beamsville, Jordan, Jordan Station, Wainfleet, Port Robinson, Fonthill, Fenwick and Pelham.
As a small local company our reputation is of upmost importance and how we receive a large majority of our work.
We take pride in the quality of our work using only top quality products; installed to a high neat tidy standard and give excellent after sales service should you have any problems.
We strive to offer a professional and personal service as we are always available to answer questions either by phone or email,and we always aim to do a good job at a fair price.
We look forward to assisting you with your technical help and we look forward to being your source for all your antenna and satellite needs in the future!
our services
hd antenna installation and repairs
satellite installation and relocates
in home service calls
antenna rotor repair
repairs to all hd antennas hardware
towers repair and complete intallation
multiple tv points hook up
hd tv setup
expert advice
our skills
TROUBLESHOOTING / REPAIR ANTENNAS & SATELLITES
EXPERTS ON USING LATESTEST TEST EQUIPMENT IN THE INDUSTRY
AQUIRING BEST SIGNAL POSSIBLE FOR YOUR TV
113 Queenston St, St. Catharines, ON L2R 2Z5, Canada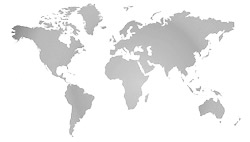 news / announcements
Miele Satellite Antenna
Quick Links
Social
113 Queenston St, St. Catharines, ON L2R 2Z5, Canada